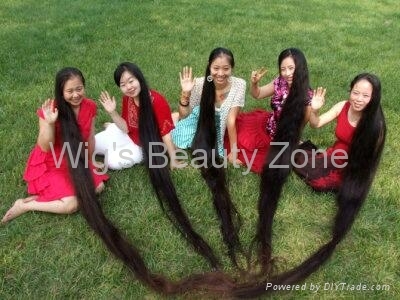 For this website we just wanted to show the hair material and human hair other goods to the client.Then we hope more and more client who wanted to order human hair to contact us.We will support good quality and best service also competitive price.

Wig's Beauty Zone is one of human hair manufacturers from the base of Juancheng,Heze,Shandong, China.We have more than 15 years experience for human hair weaving and extensions.
We are professional for human hair weaving & extensions,lace wigs,men's toupees.We also have good partner for synthetic wigs.
Our hair product range includes:
1) Double drawn and single drawn raw human hair from 6" to 36"100% un-dyed and unbleached really natural Remy Chinese hair can also be supplied. Bleached and dyed 100% human hair (Remy also) can supply in any color and size
2) Remy human hair weft, Machine made or handmade, Any color and style available
3) Clips hair extension and hairpiece.
4) Keratin per-binding hair extension with various style and size
5) Skin weft, PU Size: 0.75cm/1cm/1.5cm X100cm,
6) Lady and man's hairpiece, various style and size.
7) Various kinds of lesson wigs and mannequin heads for display
Our main clients are from USA,Europe,and South Africa,some of them from Middle east,and Asia.

We have good after service for our clients.We believe: Honest,Trust and Quality is the most thing for our developing.

Welcome to visit www.wigsbeautyzone.com ,and contact us in wigsbeautyzone@163.com
本工場は1997年に創立され、長期以来は『品質第一、信用至上』の原則に基づき、世界各国のビジネス業界の認可を得ました。当社のヘア製品は高いレベルの100%人の毛髪を原料として、ユーザの満足を確保しております。当社は世界で最もよい生産技術を有しております。当社の製品がその他の工場との大きな異なりで、製品の清潔、衛生、柔軟性、潤滑性、、光沢度、使用寿命、不変形を追及した製品、例えば、エクステンション、ヘアーエクステンション、キンエクステンション、チップ式エクステンション、練習用かつら等が揃っております。